Gift Guide 2020 | 15 Best Holiday Gifts | For Her
It's that time again, fellas. With November right around the corner, we are getting closer and closer to the holiday season. You know the deal. Cold temperatures, family gatherings, and food on food on food. This time of year can be a real mixed bag. But maybe nothing makes us more stressed than finding the best holiday gifts for her, the important woman or women in your life.
What size is she? Is she gonna like this? Should I get the cheaper one? Or do I have to work overtime for the next month to get the perfect one that she will love?
All typical questions we ask ourselves every year. And why? Well because, one, we wait last minute. And two, and most importantly, because we want to get it right. Whether it be our mothers and sisters, wives and daughters, we want to make an effort and show them that we care. And no one likes being told or feeling like their gift isn't perfect.
But we can help you.
Even though we know that you won't look at this until December 15th, we have compiled a list of the best products for "her". Massages for the hardworking mom on her feet all day, exercise equipment for the woman trying to get back into shape, and pillows and blankets for the daughter that can't stay asleep, here is everything you need to get the perfect gift for your girl.
15. Pur Relaxation Shoulder, Neck, and Back Massager
Does your girlfriend constantly ask for back and shoulder massages? Give her what she wants AND keep your hands cramp-free with this heated deep kneading massager. Portable and versatile, the Relaxation Shoulder, Neck, and Back Massager can be used anywhere. Set it on a chair at the office to reduce back pain. Use it in the car for a relaxing, enjoyable trip to the store. Or lay it on the couch to cool off after a long day. Armed with a heating function and deep-tissue massage capabilities, this massager can release deep-set tension, soothing aching muscles and relaxing the mind at the same time. It's sure to relieve all of your lady's soreness and stress.
14. Pur-Well Living Anti Burst Swiss Exercise Ball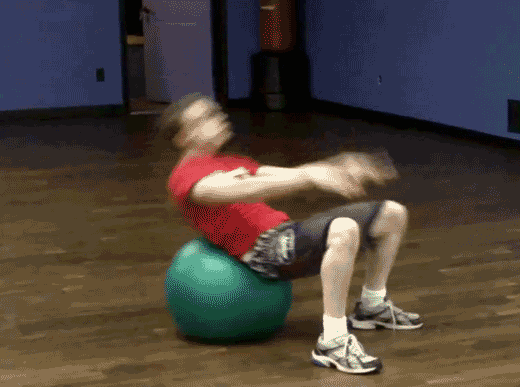 Start the new year off right with your wife by getting fit with the Anti Burst Exercise Ball.  Take it to the gym for help burning serious calories and improving cardio endurance. She can set it up by the TV and get a killer ab workout in while you guys binge Netflix. It can even be used to correct poor posture and soothe back pain. And with a 2000lbs capacity and Anti-Burst material, you don't have to worry about popping this sucker.
13. Pur Pore Skin Vacuum and Blackhead Remover
Acne and blackheads are a problem for everyone at every age, but especially teenage daughters. The blackhead remover cleans the deep into pores, with varying suction levels able to remove upper and lower levels of blackheads. Unique replaceable heads gives her unlimited power, reducing fine face lines and smoothing skin, and removing the deepest-set blackheads and acne. Making your daughter more confident at school, and more willing to go, too.
12. Pur Soft New Zealand Wool Dryer Balls
Clothes naturally break down over time. That process is sped up in the dryer where heat damages fibers, and friction with other clothes banging around each other. Extend the life of your lady's favorite shirt, sweats, and hoodie (probably yours) with these dryer balls. These balls are super soft, reducing friction, softening clothing, and added with scented essential oils will leave clothing smelling fresh and clean. And best of all, these balls will not shed and last hundreds and hundreds of loads. Ok, you can get your mind out of the gutter now.
11. Pur-Cooling Eye Pads (QTY 5 Packs)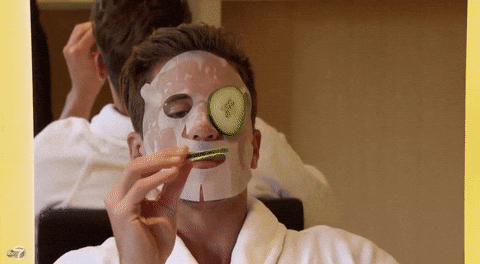 Eye bags and puffiness are not a good look for anyone. Though as guys we tend to ignore how bad it looks, women have been far more proactive. After just minutes with these eye pads, eyes look rejuvenated, lively, and free of dark circles and puffiness. Comforting eyes and tightening skin. Ultimately restoring eyes to how they are supposed to look.
10. Pur Relief Warm temple and TMJ Massager
Stress is a common source of headaches and migraines, along with certain health conditions. This revolutionary head and eye massager is one of the only products to address this pain externally. Warm heat feels like a hot compress on the head, while soft vibration eases tension and pressure on the forehead. Your significant other can relax and feel her headache vanish. Add in a music feature and blacked-out eye coverings, she can literally go off into her own world. After all,  hear no evil, see no evil.
9. Pur-Well Gift set (Repair, Restore, Revitalize) 
Boost your girlfriends skin care regiment with this bundle. The Anti-Aging Facial Serum reduces Crows Feet up to 51%! Anti-Aging Wrinkle Freezing Moisturizer reduces fine lines and wrinkles. And Ageless Eye Revitalizer continues where the other two leave off to enhance both products and leave skin soft and smooth around the eyes. In combination this bundle is guaranteed to brighten, tighten, and liven the face.
8. Alcohol Disinfectant Sanitizing Wipes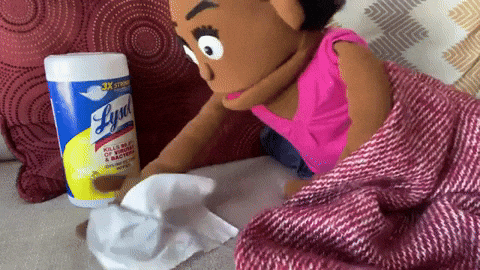 With health at the forefront of everyone's mind, many people are looking for anyway they can reduce the chance of them getting sick. A primary tactic for this has been found in sanitizing wipes. Portable, inexpensive, and compact, sanitizing wipes are perfect for the health conscientious woman fighting to keep the family healthy. All while you and the kids seem to do everything NOT to. G GREAT stocking stuffer.
7. Pur Deep Sleep Weighted Blanket- 15lbs or 20lbs 
Everyone loves their sleep, but for some it can be challenging getting to and staying in deep sleep. One of the best gifts for her this season is a weighted blanket. Weighted blankets have become staples for many in regards to sleep and stress relief. They are a proven therapeutic technique that creates deep pressure stimulation. This calms the body's nervous system, providing you with pain relief, anxiety reduction, and other factors that may disrupt sleep. A deep sleep can improve your significant other's mood, increase daily productivity, help them feel more alert in the morning, and feel more calm and rested throughout the day.
6. Pur-Well Living Digitial Non-Contact Infrared Forehead Thermometer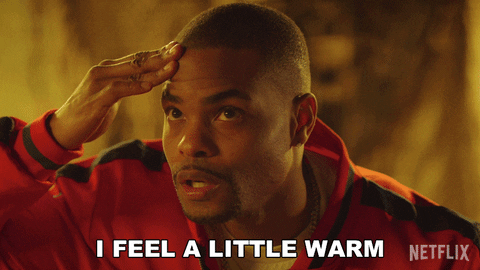 It is no surprise that the flu season this year has the makings to be a bad one. Help keep your family safe with help from this non-contact forehead thermometer. Quickly and accurately measure your daughter's temperature to and from school. Take temperature readings of house guests without needing direct contact, significantly reducing the spread of germs and illnesses. Even take room temperature and surface temperature readings, perfect for checking to see if the soup is too hot to eat or the bathwater is too hot to get into. With no limits on usage and immediate readings, this thermometer is an essential this holiday season.
5. Pur Cast Iron Pans Extra Large, Pre-Seasoned, 3-Piece Cookware Set 
Is your mother or aunt the family chef, but her pots and pans are older than you are? Give the chef the proper utensils with this 3-piece cookware set Christmas gift. Their extra large size ensures cooking for the family this holiday season is no problem, no matter how big it is! Cast iron material makes these pans super durable, non-stick, and do not contain potentially harmful materials like other comparable pans. Overall, this cookware set can leave your family well-fed, happy, and safe for another thirty years.
4. Pur Shiatsu Foot Massager Kneading Air Pressure Heated Foot Massager
Does your wife work long days and come home sore, tired, and mentally drained? Heated functions warms up stiff, tired toes and feet. Three massage modes and two intensity settings covers and massages toes, insteps, and soles, increasing blood flow throughout the entire foot. This foot massager is guaranteed to de-stress and loosen up even the most tense wife. Well, that is before you or your children steal it.
3. Pur Cool Gel Deep Sleep Comfort Pillow Extra Large Diamond Line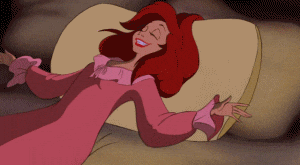 Throw out your girlfriends pillows that she's has since high school and upgrade them with this super plush, super cooling extra large replacement. No more "looking for the cool side of the pillow," as cooling technology keeps this luxurious pillow cool all night long. Its diamond line shape maximizes comfort and head support, cradling the neck and spine in the process. Allowing her to sleep more comfortably and deeply. Fade resistant and stain resistant material promises to keep this pillow looking as good as it did the first night. This is definitely one of the best holiday gifts for girlfriend this year.
2. Pur Well UV Light Toothbrush Sanitizer
It's no secret that toothbrushes are disgusting tools. After all they clean bacteria, old food, and gross other stuff from our mouths everyday. And when it comes down to it, do we ever actually clean them? Improve your household's hygiene with UV light sanitizing power and keeping your family healthy. Avoid reinfecting yourself and others after a sickness. Clean up to 5 toothbrushes at the same time, enough for you, your wife, two kids, and the random toothbrush you see everyday but no one will claim.
1. Pur-Hydro Clean Sonic Toothbrush (and Limited Diamond Edition)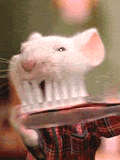 Bad breath and bad teeth are something no one wants, and yet toothbrushes do not get replaced as often as the should. One of the best holiday gifts for her this holiday season is one the best products on the market: The Pur-Hydro Clean Sonic Toothbrush is the longest lasting and most effective sonic toothbrush out there. It removes up to ten times more than a typical toothbrush, has stain removing technology, and adds brilliance back into teeth. Need more? Long lasting (6 months on a single charge), fully waterproof, contoured and soft-grip handle for easy use, and its super quiet. There is a reason that this guy is one of our best sellers.
---