Gift Guide 2020 | Best Holiday Gifts | 8 Best Retirement Gifts for Men
Retirement is a major event in a person's life. It is a change of routine, a change of people, a change in life in general. And it is as scary as it is exciting. But it is always a time to be celebrated.
Finding retirement gifts for men can be a little daunting as options and products are limitless.  And we want to make it perfect to show our appreciation for that special man, whether they be our husbands, fathers, grandfathers, or brothers. But take a breath, relax, we are here to help.
Below we have compiled the eight best retirement gifts for men guaranteed to offer something for the retired man in your life. We have products for your in-house chef, sore and tight handyman, and products to keep your man safe healthy.
Without further ado, we present you with the 8 Best Retirement Gifts for Men.
8. Classic 8-inch Chef Knife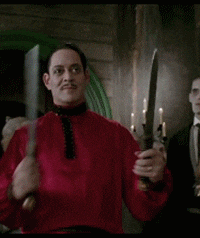 Guys love large, sharp, and dangerous objects. Don't ask why, it's just a thing. So why not get your guy a large, sharp, dangerous object that at least can help make food for you!?
Using German, ice-hardened stainless steel, this knife is as sharp as it is durable. With hollow-edge pockets, your husband, father, or brother can easily slice turkey, mince onions, and dice tomatoes without anything sticking to the blade. Every knife comes pre-sharpened down the length of the knife, allowing for maximum cutting surface. It's the perfect weapon… I mean kitchen utensil.
7. Microbead Pillow
Everyone loves a good soft pillow, even your manly man father. Even if he won't admit it. Cool technology micro-beads on the underside side keeps the neck cool, while the plush upper portion is soft and comfortable. Snaps allow you to secure the pillow around you, helping support the neck. Or use them around luggage handles for easy transport around airports and in planes.
This microbead pillow even doubles as a massage table pillow for lumbar support.
It's portability, comfort, and versatility makes this pillow one of the best retirement gift ideas out there, and a great retirement gift for dads.
6. Macallan 12 Year Double Cask Single Malt Scotch Whisky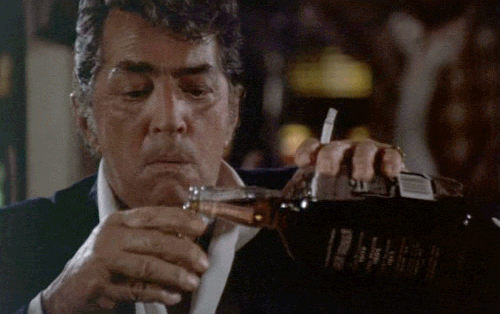 Celebrate your retired man the right way: with a great bottle of whiskey.
Forget the champagne! After decades of grueling labor, awful bosses, and limited sleep, your husband wants the hard stuff. But higher ABV shouldn't require sacrificing taste. Macallan Scotch Whisky delivers on elite taste.
Aged in American and European cherry barrels, this whiskey has everything. Light honey and nutty flavors, hints of toffee apple, Dan Cortese! Put it on the rocks or sip it straight, experience a fine Scotch without breaking the bank. It's the perfect addition to any home bar!
5. Chlor-itizer
Let's face it: cleanliness has never been your husband's thing. He doesn't do laundry, he doesn't clean the fridge, he barely cleans himself. Does he even know where the disinfectant spray IS?
Well with the Pur Chlor-itizer he won't have that excuse anymore. This device uses salt, tap water, and an electrical current, to create a disinfectant spray and deodorizer. Use it on dirty counter tops to rid it of E. Coli bacteria. Use it in the bathroom on dirty sinks, showers, or toilets. It can even be used as a hand sanitizer.
The options are endless. No more worrying about what spray to use on what surface. And best of all, it is reusable, saving you potentially hundreds in savings. Not even your husband can screw this up!
4. Portable Air Purifier
Retirement can lead to a whole lotta free time for your dad.
Sitting in a chair for 20 hours a day becomes the norm. Your pristine living room becomes the new dining room, filled with chip crumbs, glasses of stale beer, etc. Showering and brushing teeth turns to a biweekly activity. Bodily functions are no longer… ugh… suppressed *hint *hint. OK, you get the picture.
Freshen up the air and make visiting the parents' home bearable once again and keep them healthy with this air purifier. Ultra quiet, it removes harmful particles and smelly odors from the air that are unwanted or downright dangerous to us. This air purifier has a sterilization rate of 97.7%, and with its small, lightweight design, it can brought anywhere. Take it in the car, room to room, friends house. Anywhere you need you've got it.
3. Teeth Whitening System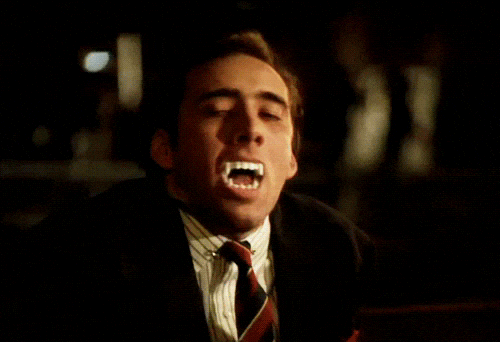 You've noticed your Uncle Bruce's white teeth have started to fade over the last couple years. And this is bad timing. He's retired, single, and struggling to mingle.
Help Uncle Bruce stand out and improve his confidence by brightening his pearly whites with this teeth whitening kit. A great online gift for men, The LED smart mouthpiece maximizes whiteness without being abrasive or irritating tooth or gums. Gentle and professionally effective and for half the cost of traditional whitening methods. It even comes with an On-the-Go Whitening Pen for quick touch-ups. Perfect for Uncle Bruce before he hits on the the Dunkin' cashier at 7am.
You can't do everything to help Uncle Bruce land a catch, but you can throw him a bone. Or in this case a teeth whitening kit.
2. Anti Snore Mask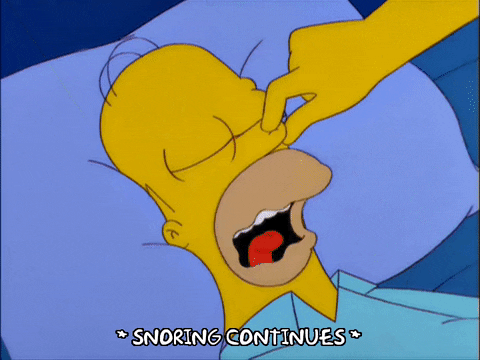 Does your Dad have plans on doing something after his retirement. To start the business he has been talking about for decades? Maybe to travel more? Well doing that requires concentration, motivation, and energy. Each of those factors are directly effected by sleep, and chronic snoring can be a huge problem for deep sleep.
The perfect retirement gift for fathers entering a new phase of their life, the Silent Snore Mask is essential for helping your dad sleep deep and well throughout the night. This device has advanced bone conduction and sound recognition technology. Enabling it to identify snoring and react to it by sending varying levels of vibrations to the wearer. And all without the user noticing or waking. Vibration levels can be adjusted with a phone app, making it super easy to him to use.
Allow your dad to stay motivated and energized in chasing his future plans, and keep him feeling rested all day long.
1. Deep Tissue Massage Gun
Sore muscles, body aches, and stress does not go away after retirement. Get your husband a retiring present you both can enjoy.
Let retired dad relax after a long day of doing nothing for tenth day in a row. Your man is retired! Does he complain at length about a shoulder knot he's had for years but won't get checked out by a doctor? Work out knots in the neck, back, and shoulders with 4 modes of intensity. Proven to alleviate pressure, reduce pain, and relax the body. It is THE perfect retirement gift!
---